---
Warpstock Europe - the other annual OS/2 event
Introduction
Two annual events in the U.S. and Europe, collectively known as "Warpstock", cater to the international OS/2 IT business and private user community. You've probably been around long enough to know that even the best Warpstock is only as good as the quality and commitment of the people who support it. So, don't you worry about Warpstock, both events are just fine, because the supporting people are really OK! Since the majority of European OS/2 users will be unable to attend the Warpstock meeting on the U.S. side of the Atlantic, members of Dutch, German, and Belgian OS/2 user groups are again working together to organize their own European meeting. As with last year's event, Europe's largest computer user club, the Dutch HCC, will be acting as sponsors.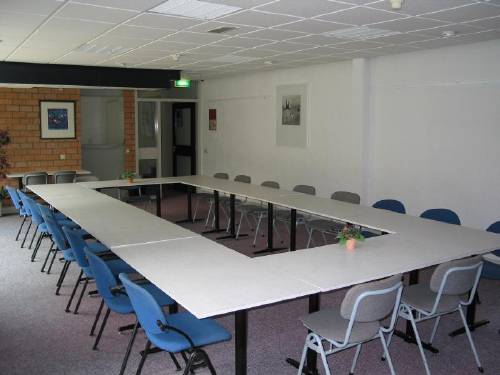 Location
Following previous events in Germany and Belgium, this year's Warpstock Europe gathering will take place in Arnhem, Holland, from November 8-10 at the "Alteveer" hostel. The venue's informal atmosphere offers the perfect setting for a relaxed exchange of know-how and ideas, and for establishing contacts both old and new. After the daily session schedule, the lecture rooms will be available for all kinds of OS/2-related activities, such as workshops and demos. If you have an idea to contribute, or if you want to show something new, there will be opportunities galore. You can even have dinner and stay overnight at the hostel, and at very reasonable prices too. And last but not least, when you've had enough computer talk for the day, you will find snooker and drinks at the hostel's English-style pub. Visit the Warpstock web site for pictures of the hostel. If you prefer to spend the night in a 'proper' hotel, there is a wide range of hotels in and around the town of Arnhem to choose from.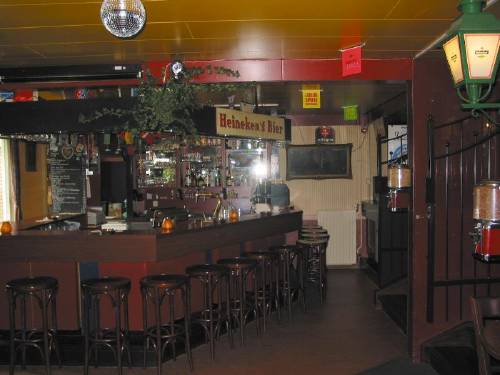 How to be part of Warpstock Europe 2002
Are you convinced yet that you want to participate in this upcoming OS/2 and eComStation event? If you're not, please visit http://warpstock.os2.org for more details about the event location and the session program, and chances are that you will be. If you decide to join us, please visit the registration section to register on-line for the event. In case you prefer a hotel over the hostel, look in the location section and you will also find a number of useful links, including direct-booking facilities, to hotels near the Warpstock venue.
Please note that the prices mentioned on the web site apply to on-line registration only. For tickets obtained after 1 November, or during the event, please add 5 euros to all prices for additional on-site ticket handling.
Presentations
Socializing may be fun, but of course the main reason to come to Warpstock is to increase your OS/2 know-how. The programme includes a wide range of lectures on a variety of subjects to demonstrate the endless possibilities offered by the OS/2 operating system, including the brand new user-friendly "eComstation" installation program. Speakers include Jan van Wijk (DFSee), Joachim Benjamins (eCS 1.1), Bart van Leeuwen (Lookout/2 e-mail client), Zsolt Kadar (that amazing Update CD), Alain Reykaert (CID installation), Jasper de Keijzer (Just DrawIt), Vincenzo Venuto (Postgres SQL server), Peter Koller (Maul, the incredible DTP program), and Markus Montkowski (USB). Visit the Warpstock Europe website to keep up with developments!
And there is much, much more: Dutch, German, and Belgian OS/2 user groups will be presenting themselves and showing you all the practical things you always wanted to know. At last you will have the chance to meet well-known developers and their famous software. Most of them will be there!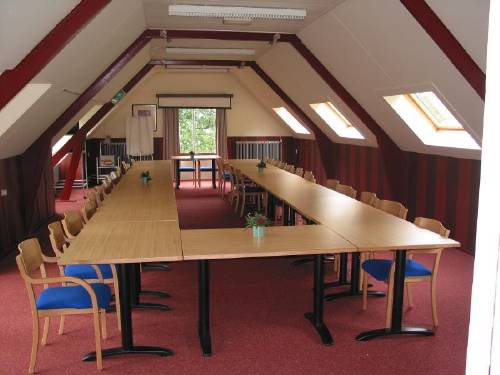 Free networking facilities, including an Internet connection, will be provided during the event. German vendors of wireless LAN equipment, Artem, will be setting up wireless LAN connection points at the event, so you will be able to log on to the network without a cable if your PC supports wireless LAN access. Better still, Artem will be offering wireless LAN hardware at reduced prices, so if you're still cable-bound, Warpstock Europe 2002 is the perfect opportunity to get a wireless connection installed and tested on the spot!
Other vendors will also be present with special offers of OS/2 software (Mensys B.V.), OS/2-related books, publications and magazines (C&L Verlag Publisher, Germany), and a full range of OS/2-supported IBM hardware (Bluelink B.V.). Be warned, though: you will find the special Warpstock offers (including Thinkpad 600E notebooks at ridiculously low prices) extremely hard to resist!
I look forward to meeting you at Warpstock Europe 2002, Arnhem, 8-10 November.
---
[Feature Index]
editor@os2voice.org
[Previous Page] [Newsletter Index] [Next Page]
VOICE Home Page: http://www.os2voice.org