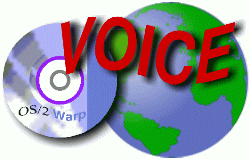 Virtual OS/2 International Consumer Education

February 1999

Features

editor@os2voice.org
[Previous Page ] [ Index] [Next Page ]

VOICE Home Page: http://www.os2voice.org
---
House/2

By: Mark Kerzner

---
Looking through my BMT Micro updates I noticed that the home automation software HOUSE/2 is listed in product category: Hobby Oriented. This might be the closest match to their available product categories, but I feel compelled to relate my experience regarding HOUSE/2. When you hear how it works for my business, you can imagine what it can do in your home.


I am a partner in a retail lighting business, and I have built 3 lighting stores over the last 20 years. During the design of our new location in N Scottsdale last year I decided to automate control of the hundreds of ceiling and wall fixtures on display. In a lighting stores the ceiling lights are usually controlled by pull switches. Wall fixtures are usually controlled by banks of regular switches or rows of complicated relay-controlled low voltage systems. I decided to use a PLC (power-line carrier) system to control every electrical device in the building. This requires no special or complicated wiring because control signals are sent through the live electrical wire that connects every device in the building.


Every light fixture to be controlled has an 'intelligent switch' mounted either in place of a wall switch, or in our store we used small modules that fit into the fixture junction boxes. The wall plug receptacle where the table lamps plug in are replaced with 'intelligent' receptacle. These modules are at RadioShack, HomeDepot, etc, or at greatly discounted prices on the net. Prices are approximately $5 to $20, depending on the type of load they control. Control signals are transmitted into the electrical system through a plug-in interface device connected to a pc serial port. Coded signals are sent from the pc through the interface and into the electrical system. All devices receive the signal, but only those set with the same code respond to the command which may be ON, OFF, DIM or BRIGHT. There is a lot of control software for this system Mac, Dos, lots for Windows, - some of which was sold with the IBM LOGO all over it and bundled with APTIVA computers. With House/2, native OS/2 control was finally available.

The House/2 solution

Using House/2 you create VIRTUAL switches on your desktop. Each switch has a moving slide and display showing percent of intensity, eg. wall light 78%. You simply open the settings notebook for each switch to configure. Instead of depending on light sensors for outdoor parking lot lights and neon signs, you simply enter your geographic location and sunset/sunrise are calculated. Control EVENTS are created and when you have configured all the controls the data is saved as a file, then downloaded into the interface. OS/2 workstations located throughout the showroom control the lights. We have been in operation for 8 months now, and have not had a problem with the stability or dependability of the software. Not one system lock-up or failure to respond. Our sales staff find it so convenient to demonstrate lights individually, or in groups. This past week I installed a 17-inch touch-screen monitor to one workstation. (ELO TouchSystems has OS/2 drivers.) This is quite impressive, being able to control your lights by simply touching the picture of a switch on a computer screen.


House/2 worked great except for one 'problem'. The original versions had 16 groups with 2 rows of 6 switches - only 192 possible unique controls. We quickly used them all up. While at WARPSTOCK I spoke with Armin and told him that we had run out of switches and had maxed out all the groups. He had written this software for basic home automation and the chances of you needing more than 192 individual switches to control the lights in your home is kind of slim (except maybe if you are Bill Gates). Anyway, he said he would work on it - and here it is. He added 33% more switches - now a total of 288 devices can be controlled from your desktop! The switches are only created as need, and can be deleted just as quickly so there is no clutter. The desktop display is very attractive and simple to use. In our store when a new light is put on display a switch is created and labeled. When it is sold the switch is deleted. Switches can be dragged and dropped from one group to another. Macros can be set to create preset 'scenes' with groups of switches at different intensities, etc.

The X10 hardware

The interface used is a serial device which plugs into a wall outlet. It contains electronics and an EPROM which stores the schedule. After saving/downloading the schedule into the interface your computer may be turned off or disconnected, or you may keep it connected control your home from you computer screen.


This interface is available in starter kits which also contain a few modules and a remote control wireless control. The kits cost from $39 - $69, and are called X/10 starter kit or IBM HomeDirector. It also comes with a win95 CD/coaster.


Here are some sites to check out. I buy from both of them but I suggest shopping around: http://www.smarthome.pro , http://www.homecontrols.com . For what it is worth, this is not a new system. Their (17 year old) patent expired about 4 years ago, and I have been using it since the early 80's. Yes you can get carried away with automation. Isn't it about time?


Armin has more information on his House/2 site: http://home.att.net/~ASchw/house2.html as well as an FAQ on using House/2 with X10 devices at http://home.att.net/~ASchw/h2andx10.html.

Conclusions
I feel like I have had this software custom written for our specific use - FOR $35 !!! It seems lately that the software that I use the most frequently and have come to depend on is shareware. I would like to sincerely thank Armin for this program, and also urge you to download the demo version of House/2 and try it out. The value can not be matched - at any price.


Lumature is another example of a small business (20 computers) running 100% OS/2 Warp 4 workstations and Server Advanced. (The size of small business the IBM ignores). If anyone is interested in a first hand demonstration of this system I welcome you to visit our showroom at 15620 N Scottsdale Rd. To see a 12,000 sf building with hundreds of lights, each individually controlled from an OS/2 desktop makes this quite an impressive installation.


Mark Kerzner, Phoenix Az
tech@lumature.com

---
Features
editor@os2voice.org
[Previous Page ] [ Index] [Next Page ]

VOICE Home Page: http://www.os2voice.org