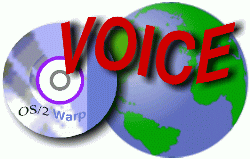 Virtual OS/2 International Consumer Education

June 1998


Features
email
Previous Page | Index | Next Page
VOICE Home Page: http://www.os2voice.org

---
OS/2 Technology Issues

Part 3

Alternatives to Boot Manager

by: Dan Casey (dcasey@ameritech.net) http://www.ameritech.net/users/dcasey/index.html
June 15 1998

This series of articles is not about recommending specific hardware and/or software. It's about information.

---
As always, this series is about choices, not about recommendations. I have personally installed and worked with both of these products, and I hope I have provided enough information on each of them for you, the user, to make the choice that is right for you.


Power Boot (http://www.blueskyinnovations.com/pboot.html) Shareware


Power Boot (or PBoot, as it will be referred to), is a utility that allows you to not only choose which operating system to boot, but also allows you to "hide" any and all partitions to allow you to install an OEM operating system. Installation is quick and easy, requiring a minimum of a bootable DOS diskette that the PBoot files have been copied to. The user is given he option (during the Install) to make a backup of the current MBR to the installation diskette, facilitating a quick and easy "Uninstall" of the utility.


Note that the unregistered version of Power Boot has a time limit. After one month of utilization, all options will be disabled. You will only be able to boot from the default partition. This includes UNINSTALL. To delete PBoot from the MBR after the 30 day trial period has expired, run


FDISK /NEWMBR: DISK1


The only requirement for PBoot is that you must have a disk that has at least 26 Sectors per Track.


"The registered version of Power Boot will have the following addition features:
a. Creation of rescue diskette, run Power Boot even if your MBR
has been corrupted for some reason.
b. Naming of partitions
c. You will be able to daisy chain multiple MBR programs.
d. All the features of Version 2.1
e. Free updates"


If you choose to create a Rescue Diskette, make sure you use a blank, formatted diskette. Do NOT use the same diskette you installed PBoot from, as creating the Rescue Diskette will render this disk non-bootable.


<from the readme file for Power Boot>
"Features include:
- hide/unhide partitions on the fly as you boot up. There is no need to
run another program in order to hide or unhide partitions.


- One touch option to configure your system to update an Operating System.


- One touch option to configure your system to install an OEM version of
an operating system e.g. Windows95 OSR2. Very often, these OEM versions
will not install if they detect another OS on the system.


- Power-Chain enabled.


- Give names to your partitions like 'Win95 OSR2' or 'MSDOS 6.22' for
easy identification


- Boot from any one of 63 partitions in any drive. This is only limited by the
ability of the OS to be booted from a drive other than C. For example, Linux
can be booted from any drive or partition. MSDOS must be booted from a
primary partition.


- Supports LBA mode for hard drive access in order to launch partitions in
hard drives larger than 8GigaBytes.


- Once the operating system is loaded, Power Boot does not occupy any memory
(Swap mode off).


- Power Boot does not occupy a partition (unlike OS/2 Boot Manager). It does
not require you to repartition your drive for installation.


- Power Boot does not require any configuration. It is INSTALL and PLAY! If you
have edited lilo.conf and then forget to run lilo before rebooting, you will
appreciate this!"


I have been using Power Boot for about a year, now, and have had no problems at all with it. The Author is very responsive to users needs and questions. For those of you using Win95 or Win98, there is even a way to install Winx on a drive other than C: (but the instructions are a bit complicated, so I won't get into that, here). And, by the way, I have never used, nor do I intend to use, even for testing, Win95/98 or WinNT, so I have no experience with this.


xFDISK
Extended FDISK
Freeware
http://www.geocities.com/SiliconValley/Way/4090/computer.html#anc_prog


"XFDisk is an easier to use interface to partitioning your harddisk and managing multiple systems on one computer. It comes with an own bootmanager that resides in the first sectors of your harddisk and thus does not need an own partition. "


Currently, the Help files and most of the documentation is in German, although there is an English text file to help you get the utility installed. Actually, it's pretty much self-explanatory, once you get it installed. Simply copy the files from the xFDISK archive to a bootable DOS diskette, boot from that diskette, and run xfdisk.exe. Follow the simple prompts and menu commands, and it installs itself. Running the Uninstall feature returns the MBR to its previous state.


Like PBoot, xFDISK installs from a bootable DOS diskette. Unlike PBoot, xFDISK can be used to create and delete partitions. It even allows you change the partitions ID (useful for anyone installing Linux). While it doesn't have the features of PBoot, it does do the job intended, and seems (for me, at least) to work quite well.


I have used xFDISK for 2 days, so I haven't really had the time to use and test it as much as I have PBoot, but, as I stated above, it does do the job it was intended to do. I currently have it, on another system, booting between OS/2 Warp 4 and Redhat Linux. If I get the time to figure out the installation of SCO UnixWare, I'll test it with that, and report my findings, here. I have tested PBoot with OS/1 Warp 4, Linux and SCO Open Server (the SCO compatibility was added at my request, evidence of the authors responsiveness to users) and it does, indeed, work with all of these.

---
VOICE is, basically, a volunteer organization. We are supported, almost entirely, by our members. We are OS/2 users helping OS/2 users.
If you'd like to contribute to our effort, Membership information is available on our Website. And if you'd like to contribute to this series of articles, E_MAIL - mailto:voicevp@ibm.net me with a brief description of your idea. Of course, we'd like to have contributions from our members, but membership is not a requirement for contributing to our cause.

---
Features
email
Previous Page | Index | Next Page