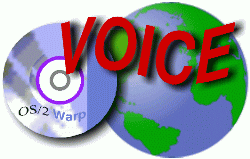 Virtual OS/2 International Consumer Education

August 1998


Features
email
Previous Page | Index | Next Page
VOICE Home Page: http://www.os2voice.org

---
View From the End (User)
Short Reports

By: Don K. Eitner (freiheit@tstonramp.com) http://www.tstonramp.com/~freiheit/

---
X-it 2.51 is Gold

When I first tried out Codesmith's X-it 2.5 on OS/2 Warp 3, I thought it was a pretty neat little program. I got some much needed features such as a close button that could be placed on either the left or right side of window title bars, I got some extra control over popup menus and VIO windows (OS/2 and DOS command line windows) and more. But then I started using PMMail 1.96 and was disappointed by a few problems the two programs had getting along. For instance, if I had the X-it title bar buttons enabled and I tried to roll up the PMMail window, it would lock into a frenzy of rolling up and down and would nearly lock my system. One of the worst things about using a desktop enhancer is having to disable it for certain programs.

But recently Codesmith released X-it 2.51 with some feature enhancements and fixes for the PMMail problem as well as some Netscape Navigator problems. I am glad to say these fixes have worked! No longer do I have to forego the customizable title bar controls when using PMMail. No longer do I have to worry about whether X-it's edit box popup menu will conflict with Netscape's popup menu. The documentation also claims some fixes in regard to Lotus SmartSuite for OS/2 Warp 4. X-it 2.51 has thus far proven to be a stable and mature product that I can proudly use with all my OS/2 PM programs.

---
Codesmith (http://www.wilmington.net/bmtmicro/catalog/X-it/X-it.html)
License: Shareware
Cost: $25 (also available now for Windows at $10)

---
Communicator/2 Lives

It finally happened.

Only a year after being told we'd have a beta of Netscape Communicator for OS/2, IBM finally put it out for the public. Brief evaluation? It's decent. It's got the updated HTML and JavaScript support we've been needing, but it's terribly unstable with Java (more so than any version of Navigator 2.02 we ever had!) and it seems that on most systems (Matrox users seem to be immune to this) inline graphics on websites come up with white lines through them. Refreshing the display or simply getting the graphic off screen for a while fixes it right up, but it's nonetheless annoying. I'm also not fond of Communicator's newsreader. The one in Navigator 2.02 was bad, but this one's about like going full speed in the wrong direction. They tossed out the 3 pane view, which I preferred, and there's still no multi-part binary support that I could find. However, the installation of Communicator was a snap and the download file is a slim (slim?!) 7 megabytes instead of the 15 or so of Communicator for Windows. Granting not all the parts are present (It's missing Conference, Netcaster, and AOL Instant Messenger from the Standard Edition and Calendar, Auto-Admin, and IBM Host On-Demand from the Professional Edition), but who actually uses Netcaster anyway? Netscape themselves seem to have abandoned this as of Communicator 4.5.

There is now a mailing list for Communicator/2. To subscribe, send a message to ns2os2-subscribe@makelist.com. To send messages to the list, use ns4os2@makelist.com.

---
Netscape Communicator for OS/2 4.04 beta is available from: IBM/Netscape (http://service5.boulder.ibm.com/pcpd.nsf/ocomm40+home)
License: Freeware but you must register to download it.
Additional downloads: PlugIn Pack v2.1 (http://service5.boulder.ibm.com/pcpd.nsf/ocomm40+home)

---
About The Author

Don Eitner has been an OS/2 user since 1995 and has maintained The 13th Floor website since 1996. There he keeps an ongoing list of as many currently available native OS/2 applications as he can find (http://www.tstonramp.com/~freiheit/os2apps.shtml) which was awarded 3 A ratings, including an A+, from SCOUG (http://www.scoug.com/os24u/1998/scoug806.2.webfoot.html) To date Don has written 13 articles for the VOICE Newsletter and was elected as Secretary on the Board of Directors of VOICE in April, 1998.

---
Features
email
Previous Page | Index | Next Page