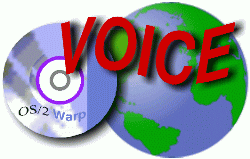 Virtual OS/2 International Consumer Education
October 1998

The News Page 2

News Index
email - secretary@os2voice.org
Previous Page | Index | Next Page
VOICE Home Page: http://www.os2voice.org

---
September 26, 1998
The original premise for the Developers Assistance Program (DAP i4683) in 1993 was to "Provide development incentives for native OS/2 applications by giving them superior performance and control". Priority Master II Version 2.4 does this better than any other program available. To futher assist OS/2 developers, deep discounts will be made available for a limited time. The current retail price of $39.95 is reduced to $9.95/copy and $6.95/copy for over 10 copies for any OS/2 commercial or shareware application. If your app is not profitable and you can "hang in there", a free copy is available. This offer will be valid as long as it is stated on the order page at http://www.prioritymaster.com.

Ted Waldron III

---
September 26, 1998 Source: eventchair@warpstock.org


All,


I have been very busy with Warpstock, but I happened to stumble on some usenet postings on Warpstock and Tim Martin.


FWIW.

1. Tim Martin and Warp City were asked if they wanted to participate in Warpstock '98. Tim/Warp City declined to purchase a vendor table.

2. Tim Martin was asked to speak at Warpstock '98. Tim Martin declined. I am now, once again, asking: Please come and speak at Warpstock'98. Anything you like to talk about. Brad, Esther (and Bill), Trevor, Dan Porter, and others are going to be there, and I am sure that they will want to hear anything that you may wish to say. We have a number of presentations that are pure OS/2 advocacy, and we welcome all to give their own view.

No one on the Warpstock'98 Team has a Warp City account. No one was offered one. I have been offered and accepted an CompuServe account, but I have not used it since I do have my own account, since I bought my first 1200 baud modem.

We have posted copies of all Warpstock announcements to Warp City, and 32 Bits Online, along with comp.os.os2.announce, OS/2 E-Zine and elsewhere.

Tim Sipples is also invited to speak/present on any topic he wishes. He knows this, he has been asked, he has not decided. He still has an admission ticket. I for one, would certainly like to hear about his new redbook. IMHO, anyone who feels that they shouldn't support Warpstock'98 is simply doing themselves, and the vendors at Warpstock, a disservice.

Nowhere in the Western Hemisphere are there going to be more OS/2 users and Vendors than at Warpstock '98. Last year, the San Francisco OS/2 group came to Diamond Bar in a bus -- I challenge Warp City to come to Warpstock with two bus loads of people. If they do, manage at least one entire bus (60 people), I will give them a 20% discount on the tickets at the door. I think that finding 120 or so people out of 5,000 should be easy.

Warpstock'98 is for everyone. We are not excluding anyone in the OS/2 Community.

Warpstock is going to have these new native OS/2 software programs:

StarDivsion will be showing StarOffice v5 for OS/2 (the GA!)

StarDock will be showing the new releases of Object Desktop, and Entrepreneur.

Sundial will be showing the new release of Mesa 2, and Clearlook.

Carbon Based Software's US Agents will be showing the upcoming release of Crypstream/Zipstream.

Aviar will be showing OZ, a voice activated computerized maintenance and management package.

Serenity Systems will be showing their new Managed Client.

Software Development group will be showing MoneyWiz and BizWiz.

Prolog Development Center is coming from Germany to show Visual Prolog.

Data Representations will be showing Simplicity for Java.

IBM will be giving a technical presentation on Aurora/WSOD v2.

Rom Logic will be coming in from Germany to show Papyrus.

Lotus will be demonstrating SmartSuite for OS/2 Warp.

PolyEx will be showing Hopkins:FBI.

Warped Cellar will demonstrate Home/2, an X10 control program.

Perfect Niche will be showing the new SMACK! for OS/2 labeling program.

Indelible Blue will be there.

Minzloff Data will be there.

BMT/Micro, OS/2 E-Zine, the OS/2 SuperSite.

We will be having presentations on VisualAge Java v2 (and perhaps the much rumored C++ v 4.x). Chip Davis (President of the REXX Language Association) will be teaching us NetREXX, and John Urbaniak will be teaching us Object REXX. Bill Schindler will show us how to get the most out of the Enhanced Editor (EPM). Terry Warren will show how to use JAVA with the OS/2 Native methods. Chris Graham of the Graham Utilities will show us how to debug it all.

We will have TCP/IP discussions for everyone from the regular home user, right up through the Enterprise administrator. Want to learn how to become an ISP? Come to Warpstock'98!

We will be having lots of OS/2 Advocacy presentations.

Who knows? John Hebert, Jason Kowalczyk, and I have been having so much fun doing this, that we may decide to do it again -- In Chicago! If we could do what we did in 3 months, just think what we could do in a YEAR! :-)

Stan Sidlov
eventchair@warpstock.org

Are YOU going to Warpstock'98?
http://www.warpstock.org

---
September 25, 1998 Source: os2software@yoursite.co.uk


A quick message to explain a project that I'm planning to start this weekend, and that I'd love some input from other people in.


A rexx based proxy server, with intellegent lookahead.


One of the things that has always really annoyed me is that current proxys just proxy the page that I'm currently on. According to my monitors, my modem is inactive 95% of the time when I'm on the net.


I'd like to be active 100% of the time, even if I am getting things that are unneccessary -- if it makes things faster.


Lets think about a typical web page.


Typically, it will have a number of links, to other pages and web sites. Most of the time you go from link to link, and are not accessing new* URL's . - that being URL's that have not been on the page before.


Thus, if you READ all the URL's out of a page once you've served it to a web browser - then you could precache the next page.


The system needs to have some intellegence. It should, for instance, download pages and images, but not zip files (movies etc...) as the length of download would be "not worth the effort".


I think that a suitable program can be written in Classic Rexx with a front end in DrDialog and backend written as a plain rexx app.


I would suggest following links following the following route.

download current page

download images on current page

download next level of pages

download images

download next level of pages etc...

Of course, when someone requests a page, you stop going down the unneccessary branchs.

The cleanup routine should only operate when the total size of the current cache reaches a certain level, at which point it should nuke thing on an oldest access basis.

Every time something is accessed from Cache, it's access date needs setting also.

Cache should probably support poor individuals with fat naming, which means having a lookup table arrangement also.

Also, in order to perform tasks faster, the fastest way to serve the pages from the proxy is to use a 301 redirect to file:// rather than actually performing traffic.

Other enhancements could be added, but I think that this is enough for the moment.

So -- all I'm looking for is a small team of 3 programmers who'd like to take on the challenge.

** more details **
3 Programs

The User Interface Program, where you can enable / disable forward search and set all options. This program just wouldn't do if you were in the middle of a DCC...) should communicate with the Fetch & ProcessAndServe applications using Queue.

Fetch Application just downloads what it's told (ie - whats in it's download queue)

ProcessAndServe Application reads pages after being downloaded by the Fetch Application / accessed, serves pages to the web client application, and makes the decisions as to what to needs putting into the fetch queue. It also removes unneccesary requests from the Fetch Queue.

OS/2 Software @ yoursite.co.uk
We try to please

---
September 25, 1998
At the recent VOICE SpeakUp with Sundial Systems (Monday, September 21, 1998), the complimentary copy of the latest release of Mesa 2 version 2.2 was won by VOICE's newest member, Barry Brindisi! Mr. Brindisi correctly answered the trivia question "For what OS was Mesa originally developed?"

The entire log of this SpeakUp session, including the answer to the question, is available on the VOICE website (http://www.os2voice.org/).

---
September 25, 1998
IBM Mixes Latest OS/2 Messages, the most recent Sm@rt Reseller article by Esther Schindler, can be read at:
http://www.zdnet.com/sr/stories/news/0,4538,2140718,00.html

In a nutshell, while IBM readies major advancements for OS/2 Warp Server and WorkSpace on Demand, they continue to downplay the important of the Warp desktop/client, Warpstock '98 (http://www.warpstock.org), and still have no plans to port OS/2 to Intel's as-yet-unreleased 64-bit Merced processor. You get the good with the bad with the apparently sensible.

---
September 25, 1998
IBM has released fixpak IP08407 for Warp Peer services. This fixpak superseeds IP08406. English-US version can be downloaded from:
ftp://ftp.software.ibm.com/ps/products/lan/fixes/ibm.peer/english-us/ip08407/

---
September 25, 1998 Source: Per Johansson (hawklord@one.se)


There's a Beta Program for Release 5.0 of Notes/Domino (server) at:
http://notes.net/r5


where the Beta for OS/2 can be downloaded for free. It's huge, about 70 Mbyte, so I haven't downloaded it yet.

---
September 25, 1998
The web-site of Team OS/2 Trier has moved (home of the famous OS/2 CDROM 'Team Trier Collection'). The old adress www.teamos2.trier.de is no longer available. Please change your bookmarks to http://www.teamos2.ipcon.de.

You can contact us by

| | |
| --- | --- |
| eMail: | team@teamos2.ipcon.de |
| FidoNet: | Dirk Riemekasten@2:2452/455.10 |
| Phone: | +49-6501-180925 |
| Fax: | +49-6501-180616 |
--- Begin of german text ---

Team OS/2 Trier, Herausgeber von Deutschlands einziger OS/2-CDROM "Team Trier Collection", ist umgezogen. Die alte URL www.teamos2.trier.de ist nicht mehr gueltig. Bitte aendern Sie bestehende Links und Bookmarks auf http://www.teamos2.ipcon.de

Desweiteren koennen Sie uns wie folgt kontaktieren:

---
September 25, 1998
AlphaWorks has released Install Toolkit for Java 1.0:
http://www.alphaWorks.ibm.com/formula/installtoolkit

Install Toolkit for Java is a program for writing install programs for Java or non-Java programs (including OS/2, AIX, Solaris, Linux, and Windows NT/95 programs). Since Install Toolkit for Java is written in Java, it can be run on any platform and operating system that supports Java. This portability provides a simpler installation and distribution process.

---
September 24, 1998 Source: Luc Van Bogaert (luc.vanbogaert@pandora.be)


We've updated The Warped Site with a new "First Look" section where we will publish our personal experiences with new and interesting OS/2 applications. This new section can be found at:
http://users.pandora.be/luc.vanbogaert/reviews.htm


The first product featured in our "First Look" section is Stardock's upcoming Object Desktop 2.0. Check it out.

---
September 24, 1998
Moneydance is a personal finance manager written completely in Java. It includes transaction auto-completion, graphical reporting, reconciliation tool, running cleared vs uncleared balances, transaction sorting, double-entry, multiple currencies, support for multiple accounts and more.

Version 2.0b Incorporates a double-entry structure to the account/transaction model. Support for multiple currencies with automatic exchange rate entry when transferring between accounts and QIF file import have been implemented. This release is also using swing/JFC as the new GUI toolkit.

Check out Moneydance at:
http://seanreilly.com/java/moneydance.html

---
September 24, 1998 Source: Eugen Kuleshov (eu@uland.com)


The Russian underground/2 site has changed hosts. It is now hosted on http://merlin.itep.ru under OS/2 Warp 4.


Our server uses Apache/1.3.2 web daemon for OS/2.


The guest book and #OS2russian member list are powered by mSQL for OS/2.


Thanks to Aleksander Krapivin for hosting and help.

---
September 24, 1998 Source: John Buckley (jrb568@bham.ac.uk)


If you, like myself, are angry at PowerQuest's recent announcement (Warpcast, Sep 23rd) that they will no longer be supporting an OS/2 executable from v4 of Partition Magic then you might consider sending me an email. I will compile a list of those of you who wish to support an OS/2 version of Partition Magic and pass it on to PowerQuest if there is a significant response from us the OS/2 community.


I may also set up a web site for this purpose if there is interest in this and time allows!


Please could you put 'Partition Magic' in the subject line of your email.

---
September 24, 1998 Source: Timur Tabi (timur@tabi.org)


There was a typo on the Win32-OS/2 web page that led people to believe that COMCTL32.DLL (A Windows DLL that is used by lots of Windows apps) is supported. IT IS NOT. If you have an application that needs COMCTL32.DLL just STOP - it will not work! We have no idea how long it will take before COMCTL32.DLL is supported.

---
September 24, 1998
Mensys is happy to announce the following:

* StarOffice Version 4 for OS/2 * is finally available!

The product we have in stock now is only for OS/2 and contains the following languages:

Dutch
English
French
German
Italian
Portuguese
Spanish
Swedish

The package includes a Setup Guide for OS/2, a generic Getting Started Manual (both in English). Manuals for other languages are included in Acrobat-format (each over 100 pages!) The help in the programs itself is in the English language.

The price is 549,- dutch guilders or $ 289,-. This includes a free upgrade to version 5.

* SMARTSUITE 2.0 SPECIAL OFFER: *

We have taken over the remaining stock of Lotus Smartsuite for OS/2 version 2.0 English on diskette. (Ami Pro, 1-2-3, Freelance and cc-mail)

We can offer these to you for NLG 49 or US$ 26. It includes full documentation. (Weight about 5 kg!).

The Mensys Web Site can be reached at the following URL:
http://www.mensys.nl/index.html

---
September 24, 1998
Capitel CAPI v3.00 has been released. CapiTel is a multi-threaded 32-Bit Answering Machine. There are graphical and text-mode versions available for OS/2 (ISDN CAPI 1.1 and CAPI 2.0) and Windows 95/NT (ISDN CAPI 2.0). Available languages are German and English. You can download a copy from:
http://www.oche.de/~cawim/capitel.html

---
September 24, 1998 Source: Walter Metcalf (os2.guide@miningco.com)


Because the summer is over and because you seem to prefer it, I have returned to publishing a new feature article for Focus on OS/2 every week.


This week's feature is a thorough review of a product called Power Boot. It's a viable option for those who feel the need for something more than the IBM Boot Manager has to offer.


You can read/download the feature at http://os2.miningco.com.

---
September 23, 1998
I've just uploaded a new, *SAFE* fixpack applicator to Hobbes (http://hobbes.nmsu.edu). It is called QuickFix and is currently in \pub\incoming as qf10.zip.

During and since the beta tests I've made a couple of enhancements:

There may be a problem with applying fixpacks from a disk which has a lot of free space. QuickFix will try not to park its files on a partition with more than 2gb free except as a last resort.

QuickFix will attempt to detect prior, uncommitted fixpacks and leftover log files and will offer to clean up your system. (You don't *have* to say "yes"!)

---
September 23, 1998
There is now an Apache 1.3.2 OS/2 binary available:
http://apache.org/dist/binaries/os2/

---
September 23, 1998 Source: Steve Wendt (stevew@hartnell.cc.ca.us)


Bad news from PowerQuest... considering PartitionMagic 1.0 was OS/2 only, this is rather disappointing.


==================BEGIN FORWARDED MESSAGE==================
>Date: Wed, 23 Sep 1998 12:34:37 -0600
>From: "Scott Jorgenson" <scottj@powerquest.com>
>To: <STEVEW@HARTNELL.CC.CA.US>
>Subject: PartitionMagic and Drive Image upgrade information...


It was great meeting you over the phone this morning. This is the follow-up e-mail from our call. The answer to your question is that PartitionMagic 4.0 no-longer has a OS/2 exe. For users of OS/2 they will have to boot from DOS.

---
September 23, 1998
CMDRUN is an OS/2 WPS replacement WPFolder class which gives the ability to start command line sessions from any folder with the current directory set to that folder, and gives a Run menu option similar to that found in Windows, allowing the starting of OS/2, DOS and Windows applications.
http://home.clara.net/orac/prutil.htm#cmdrun

---
September 23, 1998
Now in hobbes /incoming (http://hobbes.nmsu.edu/cgi-bin/h-browse?dir=/pub/incoming&sort=date):

wget153.zip - GNU WGET v1.5.3 compiled for OS/2

Freely available network utility to retrieve files from the World Wide Web, using HTTP and FTP. It has many useful features to make downloading easier. Can be used to mirror archives and home pages, or traverse the web in search of data, like a WWW robot. Works exceedingly well on slow or unstable connections. It will try to resume the download from the point of interruption, using REST with FTP and Range with HTTP servers that support them. Supports PROXY servers.

Proposed directory for placement: /pub/os2/apps/internet/mirror

---
September 23, 1998
RSUINST has been updated to version 1.77:
ftp://ftp.software.ibm.com/ps/products/os2/rsu/rsuinstn.exe

Version 1.77 of RSUINST.EXE is a VisPro/Rexx 3.1 generated program to replace previous versions of RSUINST.EXE.

History:

| | |
| --- | --- |
| 1.70 | Has some fixes so it works better with the new FTPINSTL.EXE program. This is the minimum level needed for all future OS/2 RSU Fixpaks. |
| 1.71 | Implements automatic update when a new version is released. |
| 1.72 | Changed way test was done for ending vbrace }. |
| 1.73 | Y2K - use 4 digit year in log file. |
| 1.74 | Allow download target to be remote drive. Fix automatic update (-o on unzip) |
| 1.75 | Use common Wincent routine |
| 1.76 | Fix syntax error when no path for NAME= in .RSU file. |
| 1.77 | Fix Self-update code, error lines 8 and 15 of generated @r@s@u@.cmd. |
---
September 23, 1998
In hobbes /incoming (http://hobbes.nmsu.edu/cgi-bin/h-browse?dir=/pub/incoming&sort=date):

xdbfj171.zip - xBaseJ Version 1.7.1

xBase database engine written entirely in Java.

Proposed directory for placement: pub/java/apps/database

Program URL: http://www.americancoders.com/xBaseJ.html

---
September 21, 1998 Source: Leif-Erik Larsen (leifel@online.no)


The Larsen Commander Page has been updated with a few screenshots of the new and upcoming version. Point your browser to http://home.sol.no/~leilarse/lcmd.html if you are interested in taking a look.


Larsen Commander is an ongoing development project of mine. My goal is to make this one of the best File Managers in the universe for both OS/2 and Windows. The basics are finished and works well. The first public release should not be far away...

---
September 21, 1998
Object Desktop 2.0 EE beta 4 is available for paid testers:
http://www.stardock.com/update/update_od20.html

Updates for Object Desktop 2.0 Beta 4.

Enhanced Folder

If Toolbar under options tab is not enabled, a toolbar appears at the bottom of the folder

When navigating using the toolbar drop-down and goto parent button, some folders would remain cross-hatched (open emphasis).

When a folder is not in browse mode, the parent folder button should open a new view.

Use Ctrl button to open a new view with parent button when folder is in browse mode.

Beta 3 rendered copy/move/create toolbar buttons unusable.

Add the "always use grid view" global option.

Object Navigator

When re-sizing an Object Navigator window horizontally larger, small black vertical lines appear in the new window border where the old window border was.

Master Setup

When shell is restarted, Control Center and other objects were not restarted until Object Desktop folder was opened.

To avoid OS/2 desktop archive problem where old Master Setup objects would retain settings and activity, use INI data for restart object settings.

Object Netscan

General problems with display when set horizontally and 1-high mode.

Virtual Desktop

Layout code now keeps from moving some windows which start with NULL size (0,0) from moving off-screen.

WarpCenter should be automatically recognized as locked window (SmartCenter was, WarpCenter was not).

When no applications were open, desktop swich would not occur.

Window Controls

Rollup button of the Task Manager would corrupt winodw.

Object Package

On some systems with large number of classes or large SOMIR= environment variable (eg. Smartsuite), Object Package would fail to work for store desktop. Smaller number of files could be stored, but large complete shell would not.

Multiple open/close of object package editor would eventually cause a message displayed for corrupt file, when file was not actually corrupt.

---
September 21, 1998
The following note was sent to the Xitami mailing list Monday, September 21, 1998.

Xitami is a free and easily configurable web server for many platforms, including OS/2. More info can be found at:
http://www.imatix.com/

Security alert

There is the potential on non-Unix systems to open a security hole in Xitami whereby users can execute arbitrary CGI programs on the server.

This is not possible on default configurations.

The security hole is possible because Xitami allows the CGI indicator, '/cgi-bin' to occur anywhere in the URL. This is a valid CGI URL, assuming that 'program.pl' is an executable program, e.g. a Perl script:
http://somehost/users/jondo/cgi-bin/program.pl

If you have configured Xitami so that a user can upload files into the HTTP area using FTP, then the user can also upload arbitrary CGI programs and execute them on your system.

The next release of Xitami will provide an option to disable the wildcard matching of '/cgi-bin' in the URL. In existing versions, you should run Xitami under a user ID that does not have access to sensitive data, if the operating system allows this.

Pieter Hintjens
iMatix Corporation

---
September 21, 1998
MaccaSoft Development (http://www.maccasoft.com) is proud to announce the release of PackageWizard 1.00 for OS/2.

PackageWizard is the first truly multiplatform installation utility aimed at professional developers that builds applications for Windows 95/98, Windows NT, OS/2 and Java. From a single installation package you can install your application on all these platforms and even create icons on the desktop for launching your applications.

PackageWizard is a shareware product, this means that you can download a working evaluation version of the product and try it before purchase. The only limitation of the evaluation version is that the installation programs can be executed only from the directory where PackageWizard is installed.

Features

Create desktop folders and program icons.

Create program icons in the startup folder.

Can generate installation executables for OS/2, Windows 95/98/NT and a single class file for Java installations.

A single Java installation class can install programs for all supported platforms.

The Java installation class can create desktop folders and program icons for OS/2 and Windows platforms.

Can display and installation readme file and a license agreement before proceding to the installation.

Can modify the system configuration file (CONFIG.SYS).

Installation files are compressed in a single executable (or Java class) file suitable for Internet download and CDROM installations.

For more informations and to download an evaluation version of this product, please feel free to write to support@maccasoft.com or visit our web page at:

---
September 21, 1998
MaccaSoft Development (http://www.maccasoft.com) is proud to announce the release of Emerald Mail 1.00.

Emerald Mail is a 100% Java, multithreaded, Internet e-mail client. It has been designed from the ground up for maximum configurablity and ease of use. Emerald Mail features include: multiple account support, nested folders, mail filtering, MIME compliance.

Emerald Mail supports both POP3 and SMTP servers. In addition, Emerald Mail is a MIME compliant mail client. This means that attachments are handled transparently. Emerald Mail also includes a powerful address manager. The creation of multiple address books, the address manager allows you to classify your contacts in multiple address books instead of dropping them all into one massive list.

Emerald Mail is a 100% Java software. This means that it can run on all Java 1.1.x platforms, including OS/2, Windows, Linux, SUN Solaris and others. All the system files are named with the restrictive 8.3 (FAT) filename limitation so that it is fully portable on any known filesystem. For example you can install Emerald Mail on a FAT partition and share it between Windows and OS/2 without problems.

Features

100% Java application, runs on every operating system that supports the Java Runtime Environment version 1.1.4 or greater.

Support SMTP and POP3 mail servers.

MIME compliant. Supports both uuencode and base64 encoding systems.

Supports firewall and proxy servers with the SOCKS V4 protocol.

Multiple account support.

Multiple, nested, folders support.

Multiple address books.

Multiple identity (e-mail alias) support.

Support for incoming message filtering helps you organize your e-mails and get rid of unwanted spam mail.

For more information and to download an evaluation version of this product, please feel free to write to support@maccasoft.com or visit our web page at:

---
September 21, 1998 Source: Dr. Martin Senftleben (martin@kis.ernet.in)


I have, a few days ago, started a web page listing OS/2 compatible notebooks and vendors who sell notebooks with OS/2 preloaded at:
http://www.os2ss.com/users/drmartinus/Notebook.htm


I need your input in order to make this page really useful. Please send me the following details:

Brand and model of the notebook computer you are running OS/2 on

Which OS/2 version are you running

Where do you get drivers from (vendor, manufacturer, IBM)

Where did you buy it (if OS/2 was preloaded)

Any problems?

What do you use on it (any specialities like networking etc.)

Any other comments you may consider useful.

---
September 20, 1998
The mSQL 2.0.4.1 for OS/2 reached production status with the latest build (number 4) just released. You can download it from The mSQL PC Home Page at:
http://www.blnet.com/msqlpc

or from The OS/2 NetLabs at:
http://www.netlabs.org

mSQL is a lightweight relational database server very popular as a back-end for web sites. Third party support for Java, REXX and Sibyl is also available.

---
September 20, 1998
Recently, a new test was added to CHECKINI that could create problems if you have multiple versions of OS/2 installed on a single PC.

The problems is caused if CHECKINI is run from an older version of OS/2 and runs into folder of classes not supported by the older OS/2 version. CHECKINI can than revert these folders to WPFOlder, causing problems for the newer version of OS/2.

CHECKINI has been modified to no longer run this test unless explicitely told so.

Please see:
http://www.os2ss.com/information/kelder/

---
September 20, 1998
Ghostscript 5.50 and GSView 2.6 have been made available at the Aladdin website:
http://www.cs.wisc.edu/~ghost/

Ghostscript is a freeware postscript interpreter/converter that can be used to generate Acrobat (PDF) documents under OS/2 and has many other uses. GSView is a graphical document viewer which uses Ghostscript as its display engine.

---
September 20, 1998
GammaTech (http://www.gt-online.com) and VOICE have made available an updated GTIRC 3.0 demo version and INI file which make joining #voice IRC meetings as easy as typing your name.

Download the two files below. Unzip file #1 (GTIRC301.ZIP) into its own directory. Next, copy file #2 (this new GTIRC.INI file) into that directory. When you start the GTIRC demo, it will ask for your user information such as IRC nickname and then automatically connect you to the #voice channel on the WEBBnet IRC network.

The two files you need are:
http://www.gt-online.com/~bri/files/GTIRC301.ZIP
http://www.gt-online.com/~bri/files/GTIRC.INI

Note: If you are already a registered user of GTIRC, you should not copy this new INI file over your old one as you will lose your current GTIRC settings, servers, etc.

This demo version of GTIRC is limited, so you are encouraged to evaluate it for purchase of the full, unrestricted product. It is great for new IRC users to quickly and easily attend VOICE meetings on Internet Relay Chat and provide them with a stepping stone into the full spectrum of IRC -- and VOICE members receive a generous discount on GTIRC registration. VOICE wish to thank GammaTech for their generous support.

---
News Index
email - secretary@os2voice.org
Previous Page | Index | Next Page
VOICE Home Page: http://www.os2voice.org