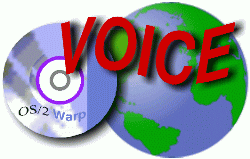 Virtual OS/2 International Consumer Education
October 1998

The News Page 5

News Index
email - secretary@os2voice.org
Previous Page | Index | Next Page
VOICE Home Page: http://www.os2voice.org

---
October 19, 1998
News from Warpstock. Timur Tabi briefly made it onto IRC from Warpstock and said that the win32-OS/2 project had stopped development using Open32 and was going to start a port of Wine. This is the WINdows Emulator project currently being worked on by the Linux community. They have also added a new programmer to the project. For more on the win32-OS/2 project see - http://www.os2ss.com/win32-os2/

In other Warpstock related news, Dan Casey reports that he heard that Steven Kings "IBM presentation on Aurora and WSOD was VERY good (and good to OS/2 users)". Also that Papyrus and Opera were no-shows, but no explanation was given. Dan also stated that he "did get a brand new beta of Smack! from Bill Schindler, though not up to the level HE was demoing (what a bummer ... Smack! 2.0 is going to be VERY nice)."

Many folks were impressed by the Simplicity for Java demonstration by Data Representations, Inc. Carl H. Sayres, of Data Representatives said "Because I had such a great time at Warpstock, I'm going to extend the sale price of $69 through the end of the week. Just put the word WARPSTOCK in the special ordering instructions box at the bottom of the ordering page." You can download a demo of Simplicity and also purchase it from - http://www.datarepresentations.com/
The Virtual OS/2 International Consumer Education has posted nearly 100 pictures taken at Warpstock '98 to its website at http://www.os2voice.org/. Remember great times, see yourself, and if you weren't able to attend, see what you missed!

---
October 17, 1998
On October 13, 1998, IBM updated the IDE drivers for fixed and removable disk support. The readme.txt file claims that this fix is not needed if you have installed at least fixpack 38 for Warp 3 or fixpack 9 for Warp 4 (which means fixpack 9 may be coming soon). You can read about and download this new IDE fix at:
http://service.software.ibm.com/os2ddpak/html/647679D565C73E0F862565980068EFB0.html

---
October 17, 1998
To celebrate WarpStock'1998, Theta Band Software is offering a 50% discount on its flagship product, the Digital Sound & Music Interface for OS/2 Developer's Toolkit.

DSMI/2 offers OS/2 developers multi-channel audio mixing, module playback, and much more. Most recently, DSMI/2 was used in PolyEx Software's Hopkins: FBI for OS/2, the game that best takes advantage of OS/2 multimedia ever.

More information about the DSMI/2 product can be found at http://www.thetaband.com/dsmi

Ordering is available online at the discount price at http://www.thetaband.com/dsmi/ordering.html, even if you cannot attend WarpStock 1998. But hurry, because the price will go back to normal on monday when the show is over.

Happy Warpstock 1998!

---
October 17, 1998
In response to VOICE-Warpstock announcements, WarpCity requested to never receive such good news for the OS/2 community.

Please remove Warp City from your mailing list. Thank you. --
Tim Martin
The OS/2 Guy
Warp City Web Site
http://come.to/warpcity (ICQ: 15246857)

---
October 16, 1998 Source: Walter Metcalf (os2.guide@miningco.com)


This week's issue of Focus on OS/2 is now online. This week's issue includes a new feature on a very inexpensive shareware product which anyone who "surfs" the Web a lot will really appreciate. The program is called Web Organizer which provides an alternate way of organizing a large number of bookmarks.


In addition to this review, about 23 links on a wide variety of topics have been added to the site. Check out the new servers that I discovered.


You can read all this material (and download it if you like) at:
http://os2.miningco.com

---
October 15, 1998 Source: Douglas Tan (dougtan@softhome.net)


The 1.03.13 and 1.03.17 Virge drivers recently uploaded to ftp.cdrom.com could *NOT* be downloaded yet due to the upload policy at ftp.cdrom.com. Here is the policy in full:


-------- Begin ----------


The OS/2 incoming directory is _not_ world readable due to the fact that this directory has been used one too many times as an exchange location of commercial software.


To try and provide the same level of service, recently uploaded files can be found in the /pub/os2/new directory for short time after the are reviewed.


I apologize for the inconvenience.


Dave Gruber
djgruber@cdrom.com


-------- End -----------


For those who are in a hurry to get the drivers, may I suggest that the original uploader upload them again to an alternate site, say, Hobbes? This is especially important judging by the time stamps of the files in ftp.cdrom.com's /incoming directory, the oldest of which dates back to July 1998. I wonder how long it would be before the uploads get processed.

---
October 15, 1998
There is a new version of MAME for OS/2 available.

M.A.M.E. stands for Multiple Arcade Machine Emulator, and currently runs 800+ classic (and even some not so classic) arcade games!

You can get MAME for OS/2 at http://www.netlabs.org/projects/mame.html
This program is a part of the OS/2 Netlabs at http://www.netlabs.org.

The new version is again much faster and more stable than the previous versions. Marty also ported the SEAL audio library to OS/2, so sound is much better in the new version.

For a complete list of changes check the MAME for OS/2 page!

---
October 15, 1998
O'Reilly is working on a Second Edition of their PalmPilot book. If you have a PalmPilot you might ask them to include information on OS/2 tips and software in the new edition. Try submitting any OS/2 - PalmPilot tips you have.
http://www.oreilly.com/ask_tim/asktim_form.html

---
October 14, 1998 Source: John Hong (jdc0014@infonet.st-johns.nf.ca)


I uploaded S3 ViRGE series drivers to ftp.cdrom.com, they are currently in the /pub/os2/incoming/ directory. These drivers are for the S3 ViRGE, ViRGE/VX, ViRGE/DX, ViRGE/GX, and ViRGE/GX2.


OS210313.ZIP - S3 ViRGE series 1.03.13, English.
ENG10317.ZIP - S3 ViRGE series 1.03.17, English.
DB10317.ZIP - S3 ViRGE series 1.03.17, Japanese.


They will eventually be moved to the /pub/os2/drivers directory...

---
October 14, 1998
Matrox has released a new unified BIOS, v3.44. It contains the following:

| | |
| --- | --- |
| Mystique BIOS | 1.8 |
| Mystique RRunner BIOS | 1.8 |
| Millennium BIOS | 3.0 |
| Millennium II PCI BIOS | 1.5 |
| Millennium II AGP BIOS | 1.4 |
| Millennium II PCI RRunner BIOS | 1.4 |
| Millennium II AGP RRunner BIOS | 1.3 |
| MGA G100 AGP BIOS | 1.3 |
| MGA G100 PCI BIOS | 1.1 |
| MGA G200 AGP BIOS | 1.5 |
| MGA G200 FP AGP BIOS | 1.0 |
| Mystique G200 TVO AGP BIOS | 1.4 |
| Marvel G200 TVO PCI BIOS | 1.0 |
You can download a copy from http://www.matroxusers.com/Bios/Bios/setup344.zip

---
October 14, 1998
mTelnet v1.0 beta4 has been released. mTelnet is a really cool telnet client for OS/2 and Win32, It features:

ZModem

ANSI, VT100

Phonebook

Color backscroll

It's free

If you've been using telnet.exe/telnetpm or other clients, you don't know what you've been missing! :) Also, don't let the term "beta" fool you, mTelnet has been in testing since last february, and is 99% bug-free. You can download a copy from http://ozbbs.ml.org/dink

---
October 14, 1998
KVEC v2.33 has been released. KVEC is a tool which can to vectorize images using several graphic formats (BMP, Windows Metafile, Enhanced Metafile, AutoCad DXF, HPGL, ART). You can download a copy from the author's website http://ourworld.compuserve.com/homepages/kkuhl/

---
October 14, 1998 Source: Loren Bandiera (lorenb@interlog.com)


Last week, Brad Wardell mentioned in the Stardock newsletter that they were in negotiation with IBM to produce a new OS/2 client, OS/2 Warp 2000. I asked Jeff Smith for some comments on that and here is what he had to say:

Loren, it's not out of the question, but certainly not a booked plan. If we did anything it would be using Aurora base OS and carry a higher price than Warp 4. The business case is not clear, as most of our "enterprise" customers install Warp 4 once and deploy in volume using software distribution mechanisms (or are considering WorkSpace On-Demand), so a "single box" client package with existing capabilities "rolled together" has questionable value for them, since most of the other Aurora enhancements are server oriented.


We will likely decide for sure sooner rather than later.

Source: Jeff Smith (Director, OS/2 and JavaOS Business Line Management)

---
October 14, 1998
SysBar/2 version 0.15 has been just released. SysBar/2 is a set of utilities for OS/2 that look like small toolbars filled with some useful stuff. All the modules have the same look, behaviour and controls. The main idea of the project is to design a set of tools which will save your desktop space keeping all the functionality you need. And it really does that! All the modules are small (both on screen and in EXE-size - not like those modern monster applications), easy to use and configure.

This new version contains some Pipe Monitor improvements and bugfixes:

Added predefined pipe to show current layout for Keyboard Layer/2 - the great keyboard switcher by Dmitry Steklenev

Command line parameters for assigned applications are allowed from now, as well as passing cell text as parameter too

Numerous POP3 peeker fixes, such as logging, better server support, passwords with '@' inside

Application launch fixes

You can download a copy from:
http://hobbes.nmsu.edu/cgi-bin/h-search?key=sbr2_015.zip&pushbutton=Search

---
October 13, 1998
The site 'Institute of Black Magic' is OnLine.

The site, in the overall, is like a "IBM version" of Boycott Microsoft, BUT it's not a "destructive" site. It have a good proposal: unite the OS/2 users around the world to convince IBM that their way to handle the fate of OS/2 will take it to the grave.

Look at it and see for yourself! The site is only begining, and I need some users' opinions on how to take it better... So, I hope you all could help... (-:

The address is:
http://www.os2brasil.com.br/novidades/ibm.shtml

---
October 13, 1998 Source: Candice Steelman (candices@powerquest.com)


To OS/2ers


Two weeks ago many of you wrote, requesting that PowerQuest put an OS/2 native executable in PartitionMagic 4.0. Your request was taken very seriously. We've had two meetings and many phone calls about the issue. Everyone went into the meetings wanting to make it work. However, after considering all the factors involved, we will not be able to do so.


Here are a few of the issues:
InstallShield, which we use, is up to version 5.1 for Windows, but only goes up to version 2.0 for OS/2. That presents challenges and support issues for us.


We also found that solving boot mode issues, set up, build issues, architectural changes, driver needs, tech support, and issues involving BIOS upgrades for SCSI adapters would take more resources than we had available.


This is disappointing, I know. We did try, but finally had to make a decision based on man hours and investment.


You can still use version 4.0, but with a boot diskette, or continue using the 3.04 version. With its support for HPFS, we still feel that PartitionMagic is the best partitioning solution.


Candice Steelman
Vice President
Corporate Communications
PowerQuest
1359 N. Research Way
Building K
Orem, Utah 84097
1-801-437-8932

---
October 13, 1998 Source: Bas Heijermans (Mensys@Ping.Be)


Hi all,


The Warp X (New OS/2 Warp 5) project has reached more than 2500 pre-orders for a new OS/2 Warp 5! in just 3 day's. We had lot's of messages from people that there reseller was not in the list.


I have written to all resellers that I could find, maybe they think that what we are doing is a joke. WELL IT'S NOT, WE ARE NOT JOKING! We need more support from users and resellers.


Our goal is to force IBM to make a new OS/2 Warp 5, so we ask everyone who has a site to put a link to http://www.jmast.se (21Warp page)


It would be nice if every OS/2 user/reseller would place it on their site, only this way we can force IBM!


Every reseller can get there own order-page where they are first in the list, just write to Menso@Mensys.Nl.


Come on people! Act now!


Don't let OS/2 go down!

---
October 13, 1998 Source: Gregory Bourassa (bourassa@magma.ca)


Hi everyone,


The slides for my conference presentation at Warpstock are available at http://www.magma.ca/~bourassa/warpstck.htm.


This presentation will show you the rich selection of Prolog tools available to you on OS/2, and the ease with which you can get started using them.


The slides only show a bit of the picture, as I plan live demonstrations as part of the presentation.


By the way, rumour has it that PDC is planning very special pricing of their Visual Prolog Tools, specially for the occasion of WarpStock.

---
October 13, 1998 Source: Steve Wendt (stevew@hartnell.cc.ca.us)


The latest on CUSeeMe:
http://inet.uni-c.dk/~deckkh/news.htm


News (1998/10/11)


Version 1.9c is in the works The following is a list of changes so far :


WebCam Support


You are allowed to change plugin while connected to a reflector.


CU/2 no longer reports audio codec information to reflector, when audio is disabled.


The release date is not known at this point.

---
October 13, 1998
More stuff in hobbes /incoming:

CFGINFO7.zip - ConfigInfo 7 - config.sys editor
ConfigInfo 7 - config.sys editor with a bunch of informations for the config.sys file
Proposed directory for placement: /os2/util/system/

frontend.zip - frontend for Bladeenc for OS/2
A graphical frontend for the MP3 encoder Bladeenc for OS/2
Proposed directory for placement: /pub/os2/apps/mmedia/sound/util

yadtv105.zip - Wincast/TV application
TV application for Wincast/TV GRADD driver
Proposed directory for placement: /pub/os2/apps/mmedia

aicq001.rar - AICQ - simple OS/2 native ICQ client clone
(textmode) AICQ - simple OS/2 native ICQ client clone, work in windowed textmode session. With Win1251<>CP866 recoding.
Proposed directory for placement: /pub/os2/apps/internet/misc
Program URL: ftp://ftp.intsys.ru/pub/aicq

---
October 13, 1998
The Digital Camera Image Transfer Utility for OS/2 ( DCITU ) has been updated to v1.6c. This is an OS/2 PM application to allow serial port transfer of images from the following digital camera models:

Kodak DC25
Kodak DC120
Kodak DC200
Kodak DC210
Agfa ePhoto
Epson PhotoPC
Olympus
Sanyo VPC/DSC
Sierra SD640
Toshiba PDR-2

You can download a copy from http://hobbes.nmsu.edu/cgi-bin/h-search?key=dcitu16c.zip&pushbutton=Search

---
October 13, 1998
There are some new Java technologies available from AlphaWorks (http://www.alphaworks.ibm.com/):

TFTP Server for Java - IBM TFTP Server (TftpSvr) implements the Trivial File Transfer Protocol (TFTP) as a server process. It allows TFTP clients running on any host to read and write files to the server. This implementation is a faithful implementation of the RFC, and it handles large files (>32M) correctly. http://www.alphaworks.ibm.com/formula/TFTP

ArchiveAccessor - The ArchiveAccessor Bean Suite is a suite of non-visual beans for working with Jar and Zip archive files. These beans can be used to add, replace, remove, extract, rename or get files within either type of archive, and also support manifest files for Jar archives. The following example shows how you can use this bean suite in a visual builder tool. http://www.alphaworks.ibm.com/alphaBeans/

---
October 13, 1998
IBM on Monday formally announced it will ship the next beta of its OS/2 Warp Server by the end of this week, and that it also plans to ship its companion product, WorkSpace On-Demand 2.0, on Oct. 30 for $999. You can read more about this in InfoWorld (http://www.infoworld.com/cgi-bin/displayStory.pl?981012.wcos2.htm).

---
October 13, 1998
IBM has released Warp Server FixPak IP08525. You can download it from:
ftp://ftp.software.ibm.com/ps/products/lan/fixes/lsv5.0_uni-smp/english-us/ip08525/

---
October 11, 1998 Source: Bas Heijermans (Mensys@Ping.be)


As you all probably know by now, the Warp X page from Martin at www.jmast.se has got more than 10000 orders that IBM could have sold if there was a new Warp client. The project is now in phase II, and orders are taken by Mensys and many other OS/2 resellers for a new Warp 5! The meaning of this is to send REAL orders to IBM and force them that way to create a new OS/2 Warp 5. We need all the help we can get to collect as many orders to send to IBM, please look at www.jmast.se the 21Warp page, that contains all the details.


We have to wakeup IBM and give them orders, we have to make a very big fist now! If we don't act now, OS/2 will probably be lost forever:-(


We are looking for every reseller and user to join the project and spread the word arround as much as possible!
http://shop.mensys.nl/cgi-bin/db2www.exe/mns_reg5.d2w/report

---
News Index
email - secretary@os2voice.org
Previous Page | Index | Next Page
VOICE Home Page: http://www.os2voice.org