Active GUI element
Static GUI element
Code
WPS object
File/Path
Command line
Entry-field content
[Key combination]
Warpstock 2006 Windsor, Ontario Canada
October 12 - 15

Edgar Scrutton (BA York'66) (MA Windsor 78) has retired from 32 years of teaching Guidance, Special Ed, Reading, Math, Computers, and Family Studies at General Amherst High School. He now "works for his wife" as IT expert and bookkeeper-accountant at Allison's Travel Agency in Windsor, Ontario. He has used OS/2 since 2.0 and programs in Basic, Turing, C++, and REXX. OS/2 is the server of choice at Allison's. He has attended five Warpstocks and was Program Chair in Hershey.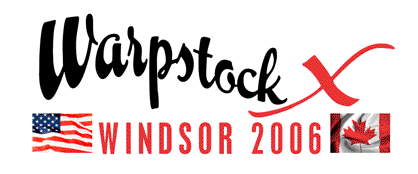 Hershey, Pennsylvania was the ninth annual successful event for Warpstock.org. Despite the lack of "on-site" personnel the event had 33 interesting sessions that met the needs of 130 Warpees and even mounted a dinner-on-the town at a local country club. The planning to bring Warpstock 2006 to Windsor, Ontario started shortly thereafter. The Warpstock Board was newly constituted with the retirement of Stanley Sidlov and Mark Dodel. Stanley and Mark have served many years both on the Board and in assisting local event teams. I am pleased to report that they continue to share their experience and give good advice.
Session Coverage
Warpstock is structured as a four day event with the first two days, Thursday and Friday, featuring longer more and intensive training sessions such as: C++ programming, PHP, and networking theory and setup. These four hour sessions meet the need of advanced OS/2 users. The next two days are shorter 1-1/2 hour sessions directed to the end user experience. Introductions to SQL-Database, CSSDir, REXX, Wireless Networking, eComstation installation and maintenance, and Mozilla [now Seamonkey] use are featured. As the sessions are received they are posted to the Calendar on the Warpstock website.
Warpstock-X planned to improve on this basic outline by getting an early start. A bid was created and submitted during November 2005. The Warpstock Board awarded the Event for 2006 to Windsor. Much discussion was shared about possible social program events and the final selection was made which showcases the technical and industrial nature of the community, and recognizes the needs of Warpstock attendees for a break from their challenging "technical" sessions so they can socialize and share good fellowship.
The Locale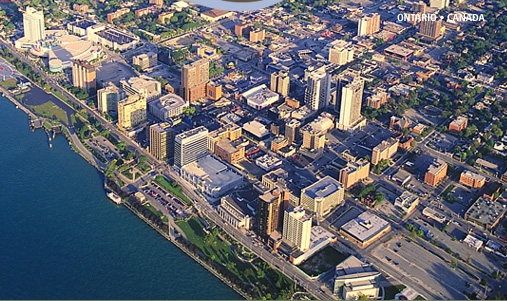 Figure 1. An air shot of downtown Windsor
Windsor and Essex County have a population of just under 400,000. It is home to DaimlerChysler Canada which produces the famous Chrysler "mini-van" and Pacifica models here. GM produces frontwheel drive transmissions for its Impala and other small cars. Ford has a casting foundry and an engine assembly plant. Within a 30 mile radius lie over half the tool, die, and mold shops of Canada. The area is a rich agricultural producer of soybeans, corn, wheat, fruits of all types, grapes, wine, and Leamington is know as the "Tomato Capital of Canada." Windsorites like to be entertained. In the photo above, the first large building on the left is Casino Windsor. The green parkland along the river stretches for 2 miles and is the home of the Odette Sculpture Garden. For more information visit: VisitWindsor.com
The host hotel for Warpstock-X is the Holiday Inn Select Windsor on Huron Church Road just 2km (1.6mi) south of the Ambassador Bridge that connects Canada and the USA. Warpstock-X will have five presentation rooms plus and Office/Vendor Display room.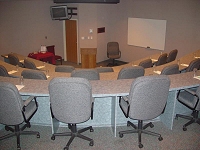 Figure 2. The Inn has recently undergone a major renovation and features free wireless Internet!
As Event Chair I wanted to organize Warpstock on the pattern similar to scheduling a high school. I had hoped to create a framework for the conference that closely followed previous years but gathered the sessions to be presented much earlier than had been done in the past. My goal was to do this by the end of April.
It is just not part of the Warpstock culture to plan things far in advance. I had fully intended to utilize the new Geeklog-driven Warpstock website to solicit comments and suggestions from past and potential attendees, analyzing the data to create a conflict matrix, and finally establish a schedule which would maximize the ability of attendees to tailor their individual schedules to sessions in which they were most interested. Such a systematic approach was simply not meant to be for this year. That said, the conference is shaping up quite nicely, with more sessions being added.
The Social Program
The social program features two selected events. Thursday's is a visit to the Hiram Walker Distillery to learn about the production of their signature product, Canadian Club Whiskey.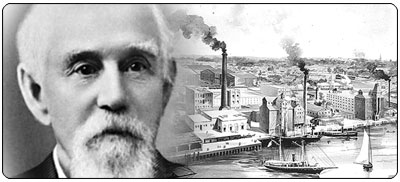 Figure 3. The Walker Collage
There is some great information about Hiram, Walker's, and Walkerville at Walkervile Times. This visit is followed by either a riverside walk or bus ride to the Market Buffet at Casino Windsor. After eating attendees have time to explore the Casino or roam the downtown. You may elect to hike back to the hotel along the river and down Huron Church Road. But be warned it's about 7km (4 mi). The bus returns to the hotel.
The second event is a special treat: A tour of the Ford Essex Engine Assembly Plant starting at 1:00pm on Friday, hosted by the Canadian Auto Workers. Participants see robots, conveours (conveyors), and many unique processes in this high technology facility. A box lunch is provided en route to the plant, so attendees may enjoy the tour.
After the tour, everyone returns to the Hotel for late afternoon sessions. Supper is "on-the-town" in one of the many fine dining restaurants. The Italian fare on Via Italia (Erie St) is locally renowned, or one of the dozen facilities along Huron Church Road may better suit one's palette and budget. In addition downtown Windsor has its own collection of unique restaurants, so a truly memorable experience should be in order.
Legalese
Warpstock-X occurs before the [USA's] Homeland Security's introduction of passport requirements for returning American citizens. Until January 1, 2007 all you are required is a birth certificate and a government issued photo id. For more information visit the links on the Canadian or American sites. Europeans have the alternative of flying directly to Windsor via Toronto. For those arriving at Detroit Metropolitan Airport (DTW), special prices for ground transportation to the hotel are available on the Warpstock Registrations site.
Looking forward to greeting you all at Warpstock-X in Windsor, Ontario, October 12-15.