Active GUI element
Static GUI element
Code
WPS object
File/Path
Command line
Entry-field content
[Key combination]
Adventures in AMD 64 Land
Having built a couple of AMD64 based systems for friends - and even managed to convince one friend to play with an eCS1.2 Media Refresh beta install on his new PC - I decided that I deserved an AMD64 system myself.
This decision was reached early one morning after spending some hours imbibing a few pints of Guiness and reached a mild state of euphoria. As I browsed through the eBay (UK) Mainboard and CPU sections, I spotted a new CPU and Mainboard "bundle" (AMD64 3500+ and Foxconn board) that seemed good value compared to most of my local discount stores.
I kept an eye on this bundle over the next few days and won it with a last second bid of £170 (UK beer vouchers [$295.59, €248.65]) including packing and shipping.
A few days later the bundle arrived. I immediately set about installing it into the new case bought for the purpose, finally got to Power On - and nothing happened.
Out came the MultiMeter Tester to check that power is getting to the mainboard OK. It was, therefore I suspected the mainboard was "Duff."
I contacted the seller and returned the bundle. He checked the bundle and agreed it was faulty and returned payment.
That left me with a new case, graphics card and various other bits bought specifically for this build. Ah, well. Time to look at what I can get for a reasonable price at my local stores. . .
I would have liked to jump straight into the "deep end" and explore the AMD64 x2 processors. But finances suggested a more modest CPU for now with re-use of some current components - hard drives, keyboard, trackball and monitor at least. Having picked my way through a few "webshops" checking prices and availability on various components I settled on the following new bits, from a fairly local store, to build my new system.
Mainboard, CPU, RAM and Built-In Functions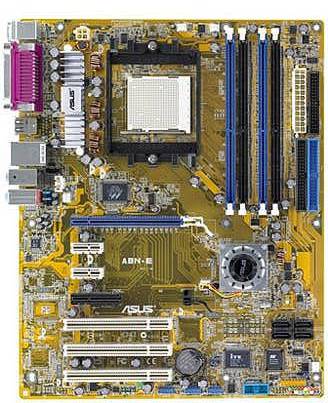 Fig. 1. The mainboard
AMD64 3000+ Venice core Retail (complete with heatsink and fan)
1 GiB PC3200 RAM (two 512 MiB sticks)
Asus A8N-E mainboard, socket 939, PCI-E, nForce4 chipset, touted as an "overclockers dream" - not that I've experimented with overclocking this PC yet as it seems to trundle quickly enough.
Mainboard details and specifications are available from ASUS.
This mainboard does not have any serial port D-connectors hardwired to it. The mainboard does have serial port headers and the ports can be mounted on a backplate - which blocks an expansion slot. As I have no need of a serial port at all, I have not included any in my system and the mainboard BIOS has the serial ports disabled.
The nForce4 sound coupled with a Realtek ALC850 mixer chip works with the current Uniaud drivers for my simple stereo desktop speaker requirements. I would not describe it as the best sound ever but it is acceptable for "system noises" and CD/DVD audio playback as long as you do not compare it to a recent SBLive!, Audigy, or similar quality soundcard.
At first, the only nForce "onboard bit" not working was the NIC due to lack of a driver. While waiting for the Genmac wrapper, it was a case of shoving my trusty Intel PRO/100+ into a PCI slot. . .
Meanwhile the GenMAC wrapper had been released and it contains Windows nForce drivers that can be used with the onboard NIC. At first they seemed to work OK but after several days use and a few TRAP0008 problems, I have reverted to the Intel 100/Pro NIC. Looks like a little more work is needed on GenMAC; all my TRAP0008's seem to have happened as a result of accessing local network resources. Hopefully the next version will resolve the problems. [Ed. Feb 2006: Indeed, GenMAC v1.5 has resolved these problems. The author no longer uses the intel NIC.]
Just to digress: I forgot how easy it is to change NICs until I remembered what the
Change
button in the MPTS Configuration does. A reboot later, with the RJ45 patch lead having been swapped from the Intel to the nForce4 NIC, and the nForce4 NIC was active with no other configuration required. As a result the Intel NIC has now been removed and condemned to my "spares" box.
I am running SCSI (one U160, one U320) hard drives so have not yet explored the "Will an nForce4 SATA2 implementation work with the Dani drivers?" question. I do know that the IDE controllers work OK as my DVD devices do not seem to have problems. I already know that the Dani drivers work with the SATA1 (SATA 150) implementation on an Abit A8X mainboard (VIA chipset) as that was the mainboard used in the friends' PC mentioned above. The Danis506.doc states that the driver "supports the Nvidia nForce2/3/4 SATA controllers (nForce 4 experimental)" so I know that if I need a SATA2 drive installed, there is a chance it will work. If it does not, then I guess I would have to ask Daniela very nicely if there was any chance of getting it working. . .
Video card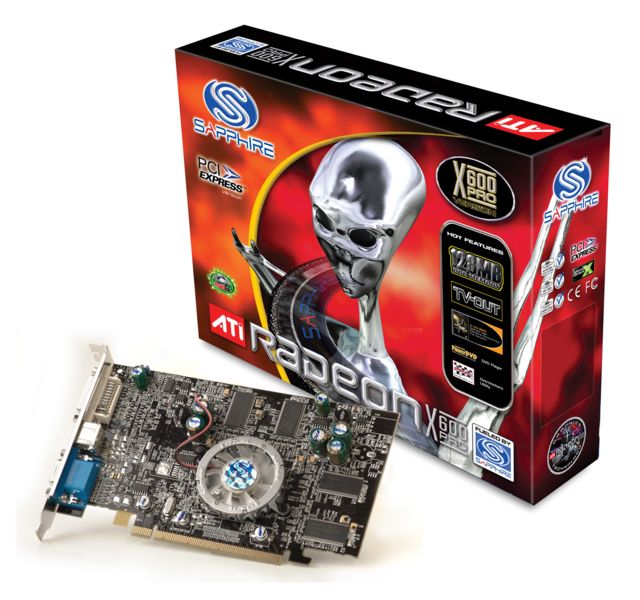 Fig. 2. Sapphire X600Pro PCI-E graphics card
Sapphire X600Pro (ATI X600 series) PCI-E graphics card 256 MiB
Video card details are available from Sapphire.
Works fine with SNAP ENT (Pro) but SNAP/se does not offer the complete capability of the card (uurghh!!!). Seems a stable, fairly inexpensive display card.

Various other bits
As a result of the new computer case being black I also ended up with a selection of new bits sticking out of the front of the case: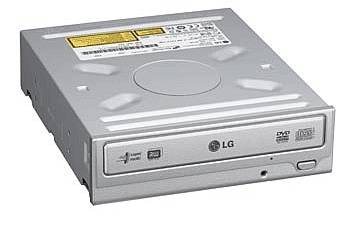 Fig. 3. LG gsa-4167b DVD ReWriter
LG GSA-4167B DVD ReWriter with Dual Layer capability - works with RSJ, cdrecord2, dvddao, UDF using standard types of disc.
I have not explored Dual Layer yet, not that I would expect any problems other than the occassional failure by the writer to recognise some media.
There was no image with a black bezel.
But more details are available from LG.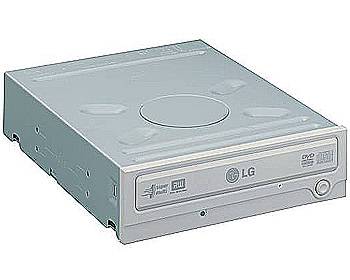 Fig. 4. LG GDR8164B DVD-ROM
LG GDR8164B DVD-ROM - well, not strictly necessary. But a source drive makes it easier to copy from disc to disc. ;-)
This DVD-ROM seems to be so new that LG do not know that they sell it, no mention of it on the LG websites I tried so I cannot provide a link at this time. [The image is actually of its predecessor, model gdr8162. From the outside they look the same.] Again no image with a black bezel.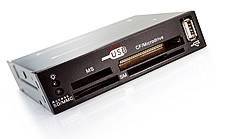 Fig. 5. X-Pro Cardreader
X-Pro CR102 Internal Multi-Cardreader (USB device) with USB 2.0 "pass through" port. This device uses 2 mainboard USB header connectors: 1 for the cardreader and 1 for the port. No problems in use so far but I only have MultiMedia and SmartMedia cards to test.
More details are available from X-Pro.
I also bought a black faced 3.5" floppy drive but I'm sure that we all know what a floppy drive looks like.
And, finally, a 120mm fan for the front of the case.
The Case
Something that people often do not mention about their new system is what case they shoved all the new "goodies" into. Well, I'm going to be a little different and include the case - as a "Star Performer" of my new system!
After going "BossEyed" looking at a lot of cases and power supplies in "webshops" and knowing that I wanted a quiet case, I decided finally on a case supplied with power supply.
I can almost hear the groans:
"Doesn't he know that for a really good system he should have selected seperate case and power supply. . .?"
"All the cases with power supplies already in are never as good. . ."
"The power supply is always under-powered."
"Never enough power leads for drives."
Yes, I know all that but have a look at this. . .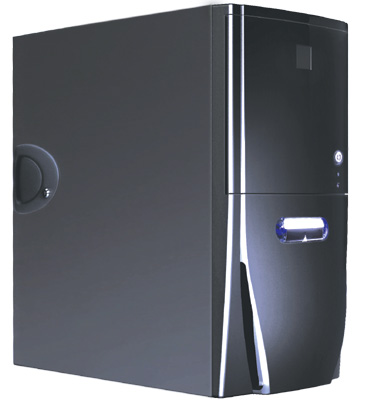 Fig. 6. Antec Sonata II UK, external front
Antec Sonata II UK: Yes, the case has a beautiful shiny black "Piano Finish."
The drive door on the upper front opens through nearly 270 degrees so it folds back out of the way. You can also choose to remove the drive door totally as it just unclips on the top hinge.
The drive door is lockable as is the removable side panel.
The silver bit on the centre front of the case has a blue LED at each end - quite pretty. But if you do not like it the LED power can be disconnected easily as they are wired into a standard hard drive type connector. The silver part flips up to reveal 2 USB, 1 Firewire, headphone and microphone ports.
And before anyone comments about cases supplied with PSU I suggest they discover what is actually fitted at the Antec site.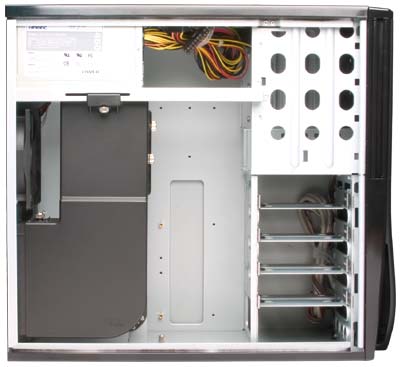 Fig. 7. Antec Sonata II UK, empty inside
Not only is this case good to look at, a lovely Piano Finish, with a reasonable amount of drive space but it is also about the quietest PC I have ever heard (ha!) and, so far, it keeps the contents cool.
The black ducting at the lower right (rear) of the case provides a source of cooler air from outside the case directly to the CPU. It is not too difficult to get the hang of removing and replacing when changing components.

Operations
As I already had eCS 1.2 installed on my to-be-reused U160/U320 SCSI drives, there was hardly any problem with changing the mainboard and booting the new system - apart from the fact that the installed SNAP/se could only run the graphics card using the VESA VBE.
And I discovered that my USB mouse was not working. After a little research I discovered that I needed to change the mainboard BIOS to Disable Legacy USB support - which I confused with USB1 support - to use the USB mouse.
Being involved with the eCS TestTeam that has recently been beta testing the eCS1.2 Media Refresh release, I can state that this version of eCS can install to an AMD64 system without problems - I've performed several "practice migrations" on my new system which, while not entirely successful as migrations, at least prove that eCS1.2MR can install OK on AMD64 based systems.
Some have asked me, "Does APM work or is this an entirely ACPI system?" If they had asked me in person rather than in a newsgroup, they could have judged from my facial expression that I had not got a clue. Having rummaged around in the BIOS I can report the following:
ACPI suspend type is currently set to S3 (STR). The alternatives are S1 (POS) and S1 & S3. All seem to work OK, but I never use Suspend/Resume.
ACPI APIC support is disabled. I have not tried this enabled as I am not sure what exactly it does.
APM Configuration is simple with all "Power On by . . ." options Disabled and the "Power Button < 4 secs" is set to Instant Off.
The Completed Unit
Here are a couple of snaps of the working case.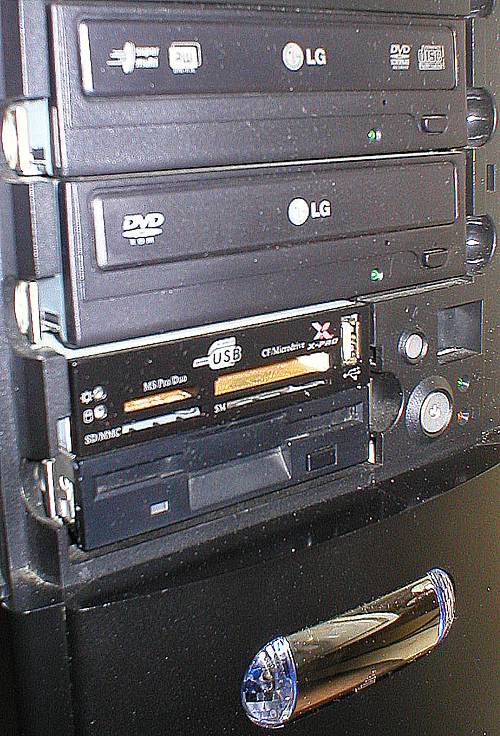 Fig. 8. Antec Sonata II UK, front
Figure 8 shows the drive door swung back out of the way. The USB, Firewire and Audio ports are behind the mirrored access panel at the lower part of the figure. At the top are the LG DVD devices in black - the lower is the GDR8164B DVD-ROM (which does not appear on LG websites at the time of writing [Feb 2006]).

Fig. 9. Antec Sonata II UK, working inside
The inside view, Figure 9, shows that even when a maniac system builder like me has finished there is still a bit of room in the case for more drives and expansion cards. Or it would do if the ducting was removed and the SCSI cable did not obscure some of the drive slots. At least you can see that the hard drives are "transverse mounted" - like a front wheel drive car engine - rather than "inline" with the length of the case; makes drive connecting easy [and improves air flow across the drives]. The drives are mounted in removable trays which just slide into position.
Although not very clear from my snaps, Asus very kindly included black drive ribbon connectors with the A8N-E mainboard which makes for a nice touch - shame my SCSI cable is the standard colour.
The 120mm fan mentioned in my list above is mounted on the mainboard side of the "drive rack" and is hidden by the cables tied to it. It's job is to suck air across the SCSI drives and keep them nice and cool. Must admit that with only 2 drives fitted it is probably not a necessity. . .
About my only criticism of this Sonata case is that the air filter at the front of the case is fiddly to remove for cleaning. It is necessary to tip the case back to get "ground clearance" as the filter pulls out of the bottom of the front panel and the release clips are difficult to operate.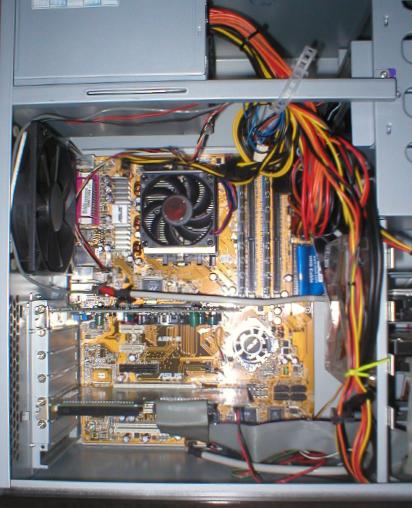 Fig. 10. Antec Sonata II UK, with CPU ducting removed
An important point to note is that I was looking for The Quiet PC and this case certainly comes close. It must be about the quietest case around using standard active cooling techniques despite having 2 fans in the power supply, a CPU fan, rear and front case fans. It is certainly quieter than any other Desktop PC I have played with apart from some of the mini PCs that use only passive cooling.
Figure 10 shows the system with the CPU ducting removed giving a much better view of the mainboard - and some of the wiring that gets tidied up a bit better when the ducting is installed.
I snapped this when the Intel NIC had just been removed - you can see the empty slot at the bottom of the case.
As you can see there are only 2 expansion cards fitted now - the Sapphire X600Pro PCI-E graphics card and the Adaptec 29160N SCSI U160 controller card in a standard PCI slot.
Room to Grow
With everything up'n'running as far as mainboard "onboard bits" go I am left with plenty of room for future expansion cards. There are 2 PCI slots, 2 PCIx1 slots and a PCIx4 slot available - the only problem being "What to fit into the slots?"
Well I already have a U320 drive here so maybe a U320 controller in a PCIx1 slot at some point - and a SATA2 drive hooked up as well could make for an interesting speed comparison test between the 2 different disk systems.
At some point in the near-ish future I would like to explore the AMD64x2 processors. From the few posts in OS/2 and eCS newsgroups on the subject it looks like they should work with SMP but may need a little "fiddling" of some sort to achieve a working setup. I suspect by the time those processors become more affordable any problems will have been resolved or have "workarounds."
What else to say about my new system?
With the exception of the SATA2 controllers - untested to date - all the mainboard "onboard bits" work and I am very happy with a fast, quiet, good looking system box - cool in two senses of the word.
Next step is to persuade the Missus that I need a new black 19" LCD monitor to go with the system box. I think I know what she will say at the moment though.